New Patient Information
Overview
Your first visit to our practice establishes a vital foundation for our relationship with you. During the first visit, we make sure to obtain important background information like your dental and medical histories and give you tme to get to know Dr. Baine. To understand what to expect from your first visit to our practice, please read through this page. Here you will find all the practical information you need, such as a map and directions to our office, practice hours and patient forms.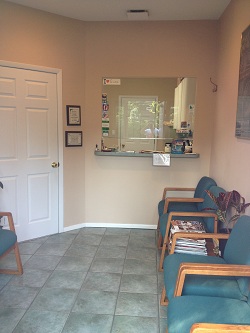 Our Mission
From the moment you visit Dr. Baine, your periodontal health is our main priority. Our mission is to provide the best comprehensive and innovative periodontal care in a relaxed, compassionate and professional atmosphere. We complement our personalized dental care with state-of-the-art procedures and treatment options, the most advanced dental technologies, patient education and the highest standards in periodontics. Our goal is to keep you smiling with joy and confidence for a lifetime.
Patient Forms
Below are the New Patient and Privacy Policy forms you'll need to complete on your first visit. You can expedite matters by downloading these forms and completing them at home and handing them to our staff when you arrive for your initial visit to our office.
Medical History Form
HIPAA Privacy Policy Disclosure Form
What to Expect at Your First Visit
On your first visit, we will review your medical and dental histories and evaluate your oral health. Dr. Baine will be more than happy to answer any questions you might have.