Welcome to the Office of Warren C. Baine, D.M.D.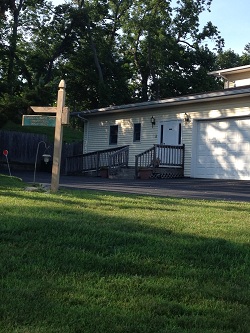 Our Jericho, Long Island practice, is limited to periodontics and dental implantology. For more than a quarter of a century, Dr. Baine and his caring staff have been tending the peridontal needs of the Jericho community and its surrounding environments. A very highly regarded periodontist, Dr. Baine is trained in the most sophisticated periodontal and dental implant techniques. At our practice, which boasts a relaxed home office setting, it is our priority to deliver the highest quality personalized periodontal care to our patients.  
We incorporate the latest technological advances in periodontics to treat all phases of periodontal disease. Utilizing both non-surgical and surgical procedures, it is our goal to maintain the health of your existing teeth for a lifetime. In cases where tooth loss is inevitable, Dr. Baine is highly trained in the placement of dental implants. We view it as our responsibility to educate our patients on the latest development in periodontal and implant care in order to help them  make more informed decisions regarding their oral health.  We pride ourselves on the personal care and compassion that we show to each of our patients.
Below are some of the most common services we provide:
Oral Hygiene Procedures & Patient Education
Periodontal Scaling & Root Planing
Periodontal Surgery
Periodontal Maintenance
Cosmetic Soft Tissue Grafting
Bone Grafting
Pocket Reduction Surgery
Sinus & Ridge Augmentation
Dental Implant Placement & Implant Site Development
Extractions
Crown Lengthening
Occlusal Gurards for Bruxing & Sleep Apnea
Tooth De-Sensitizing Treatments
We hope that you will find this website to be a useful and interesting resource for all of your periodontal concerns. If you would like more information about any of the procedures that we offer or to request an appointment, please call our office at the number listed above.